Welcome, Culinary Masters
Feast thine eyes upon the making of the 'Murica Knife!
This knfe's 100% to Charity Auction is completed and raised OVER $500 for No Kid Hungry! Thank you, everyone.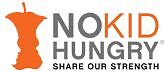 The 'Murica Knife is made from iron, Tums, beer, bacon and french fries. Watch to see how it happens!
This knife was auctioned as item number 292151380469 on eBay at http://www.ebay.com/itm/-/292151380469? The auction is complete. Thank you to
Food Network Magazine and everyone who bid!
100% of proceeds were donated by eBay to Share Our Strength's No Kid Hungry Program!
Thanks to the Food Network Magazine and everyone who shares this auction on social media or bids in support of alleviating child hunger in the United States.
-Steve